Welcome to the Huck Boyd Institute
The Huck Boyd National Institute for Rural Development is a public/private partnership between Kansas State University and the Huck Boyd Foundation. The mission of the institute is to help rural people help themselves.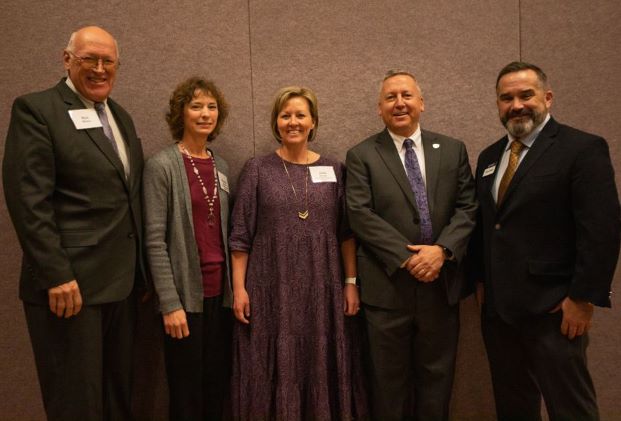 President Richard Linton with Huck Boyd Institute Board Leadership pictured left to right: Ron Wilson, Shawna Moyer, Julie Hower, President Linton, and Dr. Gregg Hadley (January 2023)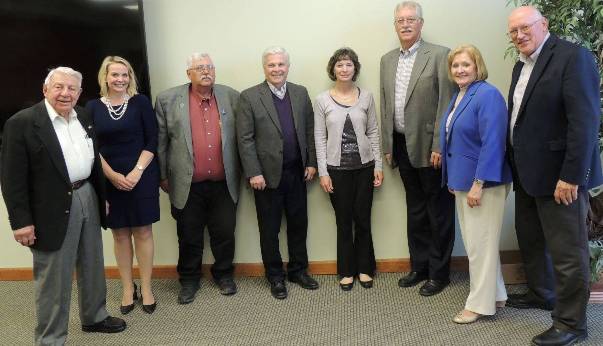 Huck Boyd Institute Board members and staff, pictured left to right: Cy Moyer, Kerry Wefald, Mike James, Dan Caffrey, Shawna Moyer, Jim Minnix, Clare Gustin, and Ron Wilson.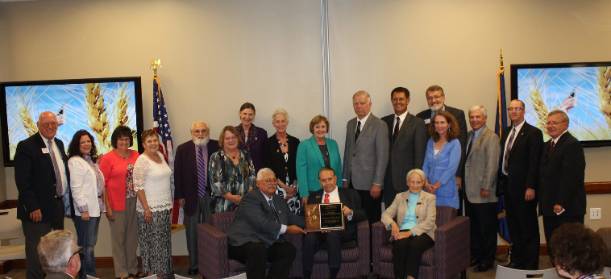 Huck Boyd Institute Board Chair Mike James, along with Senator Nancy Kassebaum Baker, present a Lifetime Achievement Award to Senator Bob Dole on September 16, 2016. Current and past Board members and guests are also pictured.